Why Contact Orange Fresh ?
We are cautious in every part of the process and take care of your good as if they were our own.
Available 24 hours a day and 7 days a week. We will also assist emergencies.
Guaranteed Satisfaction
100%
We use the best products and we adjust to your needs.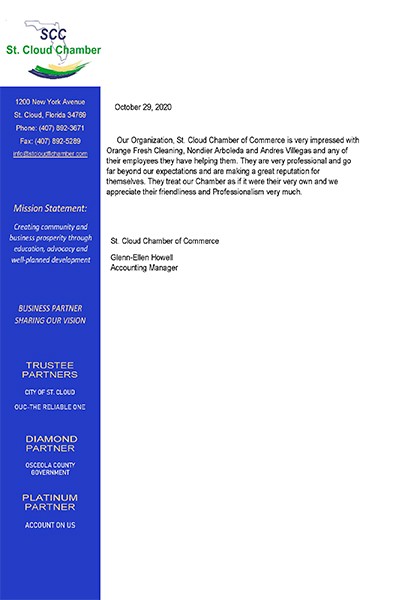 Meet Our Clients & Partners
Can I help you?
Want a free estimate?
Book Now (or) Ask a Question
Contact Us Today or Call Now !
We are a cleaning company located in Central Florida, committed to offering services to our clients in diverse areas such as, commercial, residential, hospital, hotels, and schools.
5481 Silver Thistle Ln 34772 Saint Cloud, Florida
ofcleaningservices@gmail.com
Copyright 2020 Orangefcs | Todos los derechos reservados